An Irishman`s Note – from Singapore via Paris
To be a pipe smoker is go against trends and political correctness.  For example, in recent years, globalization and integration have been in retreat. Just two years ago, Donald Trump commented,
"When Mexico sends its people, they're not sending their best; they're not sending you," Trump said. "They're sending people that have lots of problems, and they're bringing those problems with us. They're bringing drugs. They're bringing crime. They're rapists. And some, I assume, are good people."
Despite these trends, the bonds amongst us pipe smokers are growing stronger every year. It's difficult to imagine a warmer more diverse fellowship. It's been a great year for the Singapore-German pipe alliance. During 2018, we've been delighted by the visits of Peter and Bodo to Singapore and during Dec we've been wonderfully hosted in Munich.
Any German would be a bit apprehensive seeing this shabby Singaporean delegation arriving in Munich. "Jesus Christ! An Irishman and a Chinese. One of them probably wants our money and the other to steal our technical secrets".
The day started with a visit to legendary tobacconist Pfeifen Huber. Bodo has been telling me about this store for the last 10 years. It was very exciting to finally see the beautiful store in person and meet the warm staff.
In the afternoon we were hosted by Peter. The air was thick with great conversation helped on with lots of great German beer. The air was also thick with tobacco from Pfeifen Huber. I had to step out a couple of times to catch my breath. We finished the evening with a traditional German meal and more great beer.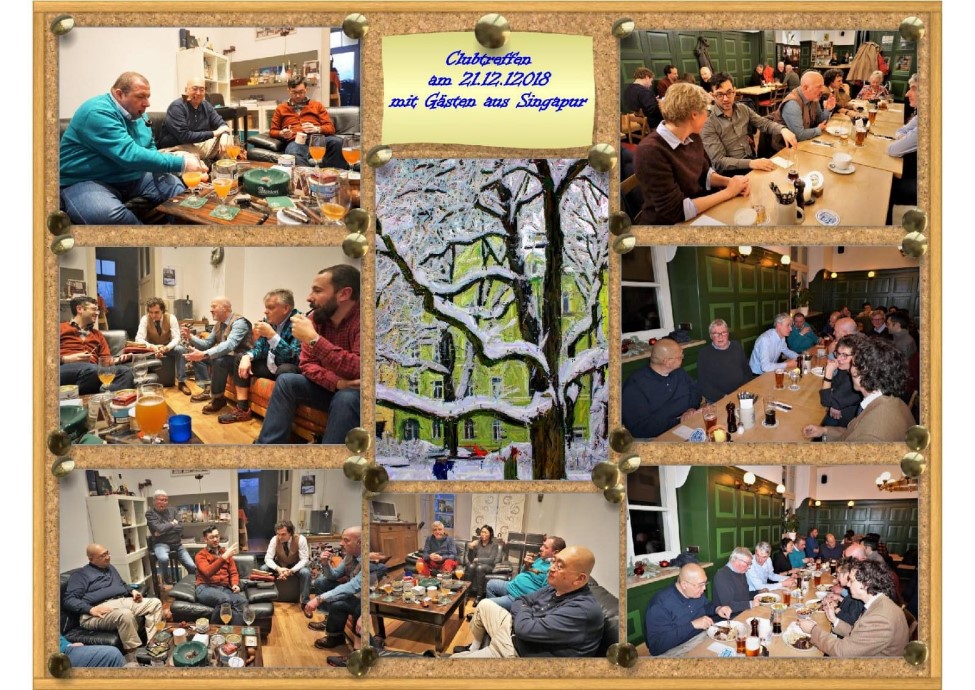 Every pipe smoker is an individualist and a rebel. So much so, that it requires a very special person to build us into a community of friends. We've been blessed in Munich and Singapore in having two such unique individuals. I lift my glass to Bodo and Dr Mike.
I would also like to thank Bodo Mauk for being a generous and thoughtful host during our visit. Your elegant volcano is sitting beside my desk as I finish this note. I'm looking forward to rewarding myself with a smoke.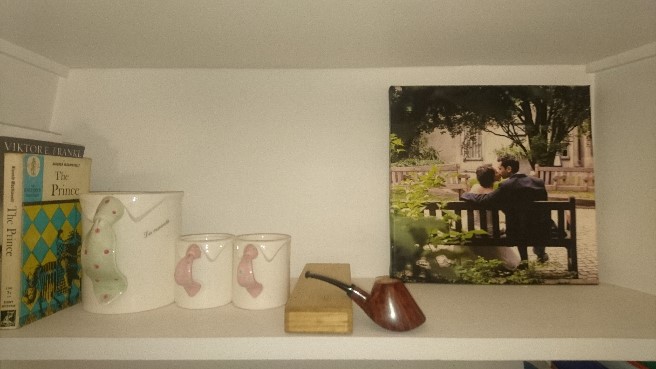 In the world at large, our peaceful, harmless pipe smoking habit is under constant assault by excessive legislation and hysterical media campaigns. It's sad to see how pipe smokers have become marginalized in popular culture and once great brands and shops slowly fade away. However, I'm convinced that there is a positive side to this trend. As pipe smokers become increasingly rare, the quality of our community becomes more and more refined.
Addendum
A note from the Blog


Please do not hesitate to read Alec Molloy`s report of a remarkable trip of the Singapore Smokers to the very near-by Malaysian State Johor Bahru.